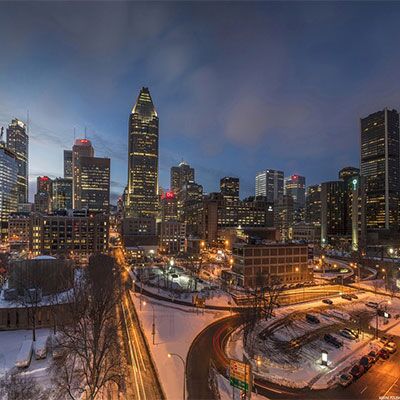 Moving to Canada
---
There are multiple reasons to decide moving to Canada, but the main one is to have a better quality of life. Canada is the second largest country in the world, its capital is Ottawa and it's located on the Ottawa River. For the most part, people live in southern Ontario and Quebec, or southwestern British Columbia and Alberta. Due to its low temperatures there is a very low population in the north of the country.
Canada is one of the countries with the most stable banking system in the world, and is considered one of the best places to do business. Canada delivers more than 200,000 permanent residences each year. The Canadian government invests millions of dollars in aid to provide newcomers with a high quality of life.
Its security, its high standard of living, its low annual inflation rate, its strong and stable economy, its investment in education, and many other reasons, make Canada an excellent option to live.
Moving to Canada with Orlando International Moving
When you do a search to moving to Canada you will find many moving companies that offer international moving services. Our recommendation is that before deciding with which company you will move to Canada, analyze all the benefits that they will provide. Although the price is very important, it is not the only thing that you should compare, compare prices and benefits.
When you decide to move to Canada with Orlando International Moving, we assign you an expert personal moving assistant to Canada. Your assistant will advise you and keep you informed throughout the moving process.
Some of the benefits you will get when moving to Canada with us are:
We have main headquarters in the United States and Spain.
We have a wide network of agents around the world.
We offer the best rates.
We provide full moving services.
We assigned a specialized moving assistant to Canada.
We inform you about the rules and restrictions of Canada.
We offer door to door service.
Storage rental in Canada (If needed it).
[countdown id="1526476139" format="dHMS" serverSync="false" alwaysExpire="false" compact="false" tickInterval="1" counter="until" template="minimal" expiryText="OIMCAN201801" until="05,16,2019,16,53"]