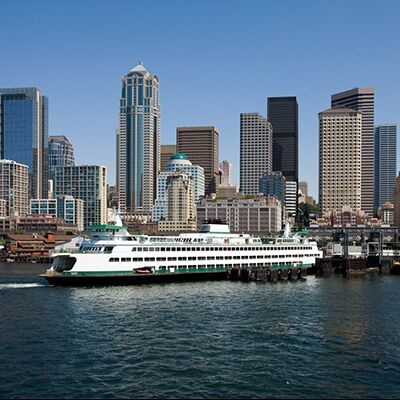 Moving to Washington State
---
If you are considering moving to Washington State, let us tell you that this is a great state to live. Many call it Washington state to differentiate it from the capital of the United States, Washington D.C. Its most populated city is Seattle, but its capital is Olympia. Washington is nicknamed The Evergreen State, and is well known for its beautiful forests.
When you move to Washington State you can enjoy the variety of weather. Half of the western part of the state enjoys an oceanic climate. On the other hand, Seattle has an average of 200 cloudy days a year 70 sunny days and the rest partially cloudy. During the year it rains on average 150 days and the winters are very cloudy. The summers are spectacular and the average temperature is 75 degrees Fahrenheit.
Among the moves to Washington State made by Orlando International Moving, most of these are to Tacoma, Spokane, Everett, Olympia, Bellevue, Vancouver, and particularly the most frequent are the movings to Seattle.
Moving to Washington State with Orlando International Moving
Would you like to move to Washington State and want to find a moving company that fits your needs? You are in the right place. At Orlando International Moving we not only adjust to your needs, but we also guarantee that your move will be made by expert long distance movers, who will provide you with a stress-free moving service.
When you move to Washington State with Orlando International Moving, we assign you an expert personal assistant in long distance movings. Our assistant will stay in touch with you during the entire moving process, clarifying any questions you may have and coordinating the move so that it takes place within the agreed time.
Among the benefits you will receive when moving to Washington State with us are:
Company with extensive experience in national removals.
We have headquarters in Europe and the United States.
We offer competitive rates.
Expert personal assistant in movings to Washington State.
Storage services at Washington State (if necessary).