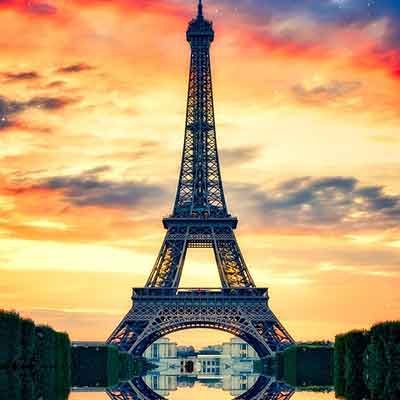 Moving to France
---
When moving to France you can enjoy the cultural life and entertainment that the country offers. Paris, its capital, is the largest city in Europe. France, the sixth world economy, is one of the most desired European countries by retired people, due to the excellent quality of life that it offers them.
In France you will find everything you are looking for when moving to another country, good weather, a country rich in culture and history, an excellent health system, and a modern country. In addition, France's education system is recognized worldwide as one of the best.
The French enjoy the best health system in the world, according to the World Health Organization. When you work in France, you can enjoy 5 weeks of paid vacations every year. France is also renowned for its variety and quality of cheeses and for its excellent wines.
Moving to France with Orlando International Moving
Are you moving to France and have many questions? We understand that you are stressed, but the good news is that you are at the right place. We will help you clarify all your concerns related to your moving to France.
At Orlando International Moving we advise you to be patient in the search for moving companies. You need a company with experience in international removals. Compare also the different benefits offered by each of the companies.
When you move in with us, we assign you a personalized movers expert assistant to France, who will advise you during the entire moving process. Whether you are moving to Paris, your capital, or any other city, we have the best movers and packers to move to France.
Among the benefits you will receive when you move to France with us, you will find:
Extensive experience in moving to France.
We have one of our main offices in Europe.
Personal assistant specialized in moving to France.
Accessible and competitive rates.
Full packing service from or to France.
Information about the rules and restrictions of France.
Door to door service.
Rental of short and long term storage in France.