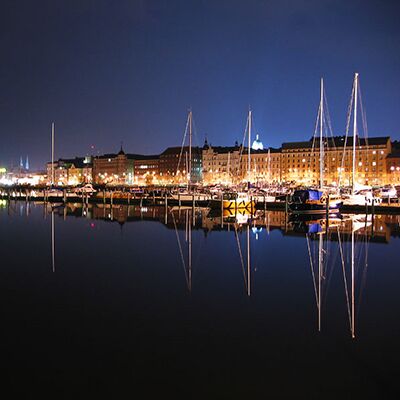 Moving to Finland
---
When moving to Finland you will find countless activities to do in your free time, as well as an excellent quality of life. Finland is a democratic republic located between Sweden and Russia. Finnish and Swedish are the official languages of the country.
Among the main livelihoods of Finland, is the forestry industry. Much of the country's surface is made up of forests, which are known as Finnish green gold.
The climate in Finland varies depending on the four seasons (Spring, summer, autumn and winter). The northern part of Finland is much colder than the southern part. Light is among the main characteristics of Finland. When the summer sun gives way to winter, the famous Northern Lights appear to illuminate the sky. The sauna is part of the culture of Finland, in the country there are more than 2 million. In fact, the word sauna is Finnish. When you move to Finland you will always have a sauna nearby, as it is very important for the Finns to relax and purify themselves.
Finland is known as the land of the thousand lakes. The country has 188,000 lakes, many of them very large. You can also enjoy the beautiful islands located in the Baltic Sea, arctic moorlands and miles of blue lakes.
If you like to ski, in Finland you will find infinities of stations both in the cities and in the villages. The ski centers also offer sleigh rides and reindeer, snowmobiles, among other activities.
Moving to Finland with Orlando International Moving
Planning to move to Finland and have many questions? Do not worry, you have come to the right place. We will help you clarify all your concerns related to your move to Finland.
At Orlando International Moving we advise you to be very patient in the search for moving companies. Make sure they have experience in international moves and in particular to Finland. Compare the benefits offered by each company.
When you move to Finland with us, we assign you a personal assistant specialist in moving to Finland. Our professional will advise you during the entire moving process, also clarifying every concern you have. At Orlando International Moving we have accompanied many families during their moving to Finland.
Among the main benefits you will receive when you move to Finland with us, you will find:
Extensive experience in moving to Finland.
We have one of our main offices in Europe.
Personal assistant specialized in removals to Finland.
Accessible and competitive rates.
Full packing service from or to Finland.
Information about the rules and restrictions of Finland.
Door to door service.
Rental of short and long term storage in Finland.