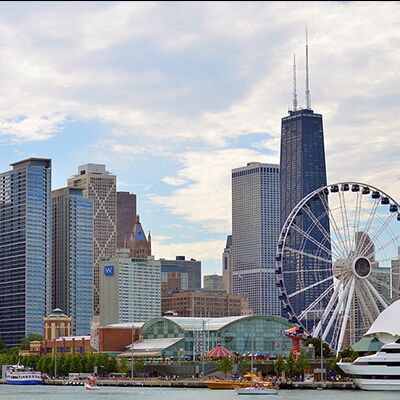 Moving to Chicago
---
If moving to Chicago is among your plans, be prepared to go to live in one of the largest cities in America. A city that culturally covers everything possible from gastronomy, architecture, lakes, museums, etc. … In this city there will be an unending things to do. This city can guarantee you that you will not be bored, on the contrary, when moving to Chicago, you will understand that you have made a great decision. Among the most famous attractions in Chicago are Lake Michigan, which is one of the largest in the United States, the Willis Tower and the Chicago Tribune tower, the Art Museum, among others. Chicago has an extensive number of theaters and even stadiums to see sports such as Soccer, American Football, Baseball or Basketball.
One of the things that you have to keep in mind before moving to Chicago is the cost of life of this city. The price may vary depending on the location where you want to move. Chicago has a market that usually has high rents. To find a place to live at a good price and that fits your budget and commodity, we recommend you make a broad research on the most convenient areas for you. It can take some time to find something relatively good, nice and inexpensive, so we suggest you do this research ahead of time. Enjoy Chicago!
Moving to Chicago with Orlando International Moving
Thinking about moving to Chicago and you do not know how to do it or where to start?
Here at Orlando International Moving we have all the answers to your questions and concerns regarding your move to Chicago. Our service is based on providing personalized assistance when moving.
Moving without stress is our main goal and here at Orlando International Moving we are experts in long distance removals that will provide you with specialized personnel who will keep in touch with you at all times by coordinating your move and/or answering your questions about moving to Chicago.
These are one of the many benefits you will have when you chose to move to Chicago with Orlando International Moving:
Full Moving Service.
Main offices in the United States and Spain.
Specialized Coordinator in Moving to Chicago.