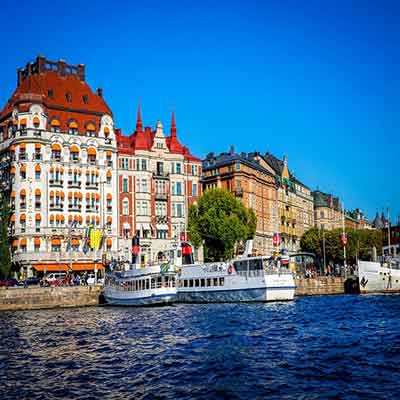 Moving to Sweden
---
If you are planning your moving to Sweden, we will not blame you. Sweden is an impressive country where people are very happy. Suecia offers its residents, whether residents or expatriates, an excellent quality of life. It is a beautiful country, with calm and egalitarian people, feminists and one of the strongest economies in the world.
The education system in Sweden is recognized worldwide as one of the best. All children have the right to education for free. When you move to Sweden you should not worry about learning their language, since approximately 90% of the population speaks English. Sweden is the second country in the world in English as a second language.
Due to its geographical location, Sweden has very dark and cold winters, so in some parts located to the north you will only receive 3 or 4 hours of sun per day.
When moving to Sweden, always remember that time is very important to them, they will not wait for you to start a meeting. Punctuality is highly valued by Swedes.
Moving to Sweden with Orlando International Moving
Moving to Sweden or any other country requires time and planning. Inquire about the legal requirements and times for each process.
It is also very important to compare the benefits offered by the different moving companies, and above all to be sure that they are experts in international removals and in particular in removals to Sweden.
At Orlando International Moving we have extensive experience in moving to Sweden. We have advised many families with the whole process of moving to different cities such as Stockholm, Gothenburg, Malmö, among others.
When you move to Sweden with us, we offer you the following benefits:
We are a company with experience in moving to Sweden.
We have headquarters in the United States and Spain.
Extensive network of agents in Sweden and around the world.
Accessible and competitive rates.
We assign you a personal assistant specialized in removals to Sweden.
Customs offices
Full packing service from or to Sweden.
Information about the rules and restrictions of Sweden.
Door to door service.
Rental of short and long term storage in Sweden.