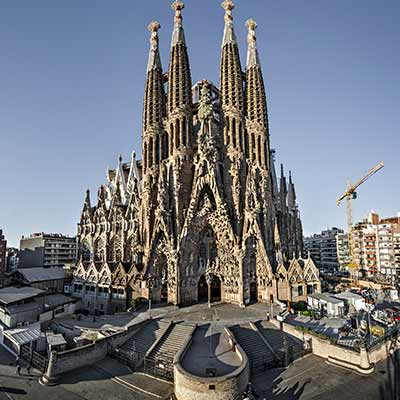 Moving to Spain From USA
---
When moving to Spain from USA you will find a country that combines the historical with the modern. Spain is a country with excellent infrastructure, with modern transport systems. In relation to other European countries, the pace of life in Spain is more relaxed, with very happy people.
In Spain, you will have the opportunity to know a country rich in culture and historical architecture. The main expatriates come from Morocco, Romania, Ecuador, and Colombia.
Thanks to its good climate, low housing prices, and good quality of life, many retirees move to Spain from USA. Also, many expatriates decide to settle in Spain to open businesses related to tourism.
The cost of living in Spain will largely depend on where you want to live and the level of living you are looking for. If you are looking for a high standard of living, you will find it expensive, but if you want to live like the locals, it will seem like an ideal place to live.
Spain is one of the countries in Europe with the most tourist cities, which will allow you to visit them during your weekends. Like other European countries, you can visit destinations such as Rome, Paris, and Amsterdam, among others, at a very low cost.
Moving to Spain with Orlando International Moving
Planning your moving to Spain from USA and have many questions? We understand your concern, and you have reached the right place. At Orlando International Moving we will help you clarify all your concerns related to your moving to Spain.
First of all, we advise you to be patient in the search for moving companies. Confirm that they have experience in international moving and particularly in Spain. Finally, compare the benefits offered by each company.
At Orlando International Moving we have one of our main headquarters in Spain. We have moved thousands of families from different countries to Spain, as well as national moves in Spain, from and to Barcelona, Madrid, Valencia, Seville, and Bilbao, among many others.
When you make your move with us, we assign you a personalized assistant that will accompany you during the entire moving process to Spain.
Among the benefits you will receive when moving from the US to Spain with us , you will find:
Extensive experience in moving to Spain from USA.
We have one of our main offices in Spain.
Personal assistant specialized in moving to Spain.
Accessible and competitive rates.
Full packing service from or to Spain.
Information about the rules and restrictions of Spain.
Door to door service.
Rental of short and long-term storage in Spain.