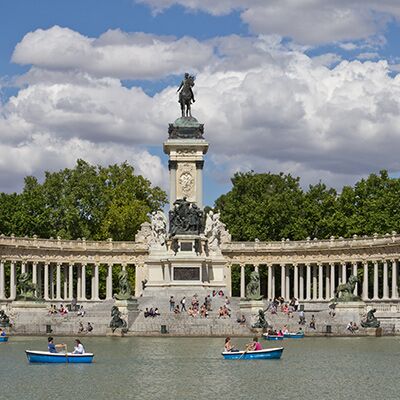 Moving to Madrid
---
Madrid is the Spanish capital and with the highest population in all of Spain. After Berlin and London it is the largest city in the European Union, so if you have chosen to move to Madrid and you like big and metropolitan cities, you have made a very good choice. Madrid is one of the most global cities in the world since it is located in the European center and is characterized by its culture, science, art, politics, fashion and sports. When moving to Madrid you will find many soccer fans because it has two very famous soccer teams such as Real Madrid and Atlético de Madrid.
If you move to Madrid for work reasons you will realize that in this city many organizations meet and is the epicenter of many conventions and fairs. A very modern city, but still retains its historical infrastructure that reveals much of what it was in its past centuries. In the Plaza Cibeles you will discover much of the history of Madrid, as you will see very old buildings; and you will get to see the most famous and emblematic fountains of the city.
As other cities in Spain, Madrid stands out for its gastronomy and typical cuisine such as Tapas (small plates to share). When you move to Madrid, do not hesitate to visit the stores that are located on Gran Vía Street, where you will find an unending number of stores and shopping places.
There is no doubt that you have chosen a great city to move to!
Moving to Madrid with Orlando International Moving
Looking for answers on how to move to Madrid? Here at Orlando International Moving we will provide you with all the answers to your questions. With offices in Spain we have an extensive experience in removals to Madrid, since we have made a hundred of those to this city.
The first thing we will do when you hire us as your international moving company, is to assign you an expert in removals to Madrid, this qualified agent from Orlando International Moving will be in charge of your move and will assist you throughout the course of the removal. Any questions you have at any time or day, we will be there to answer you and make sure you feel well serviced.
Some of the benefits when you move with us are:
Main offices in Spain and the United States
Competent agents worldwide.
Experts in removals to Madrid.
Customs clearance.
Full door-to-door service.
Supply of requirements to enter Madrid.
Competitive prices.
Full furniture storage service.