Find out if you are eligible for Canadian citizenship
---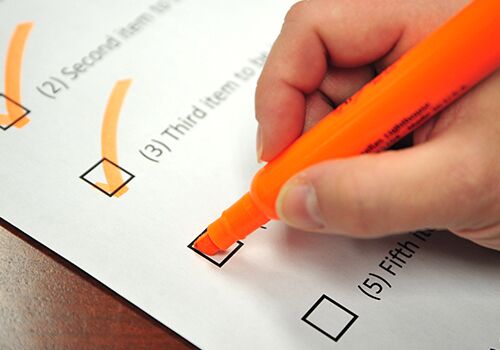 If you live in Canada or plan an international moving to move to Canada and want to get the Citizenship, then we share the conditions you must meet to be eligible for Canadian citizenship. In case you have served the Canadian Armed Forces, your situation is different, you can apply through a fast-track process.
Permanent Resident status
Your state of residence in Canada must be "permanent." Your permanent residence status should not be in doubt, which means that you should not under review for fraud or immigration reasons. You must comply with all conditions related to your PR status. You must not be under deportation order. In case your PR card has expired, you can still apply for citizenship.
Length of stay in Canada
No matter what your age, you must have stayed at least 1095 during the last 5 years prior to the date you sign your "application
Travel journal. To calculate the time you have been physically present in Canada, you can include the time you have been as a temporary resident or as a protected person, but each day will count as a half day and will have a maximum of 365 days.
The temporary residence status allows you to legally enter and remain in Canada as a visitor, student, worker or, holder of a temporary residence permit.
As for "protected person", are people who are in Canada because they were found to need protection or a refugee convention by the Board of Immigration and Refugees, or may have received a positive decision on some evaluation of risks prior to deportation.
In cases where a parent has applied for citizenship of a child under 18 years of age using the application form in subsection 5 (2), these requirements will not apply
If you don't meet the minimum required residence time in Canada, you may be eligible if you are Crown servant (certain categories of public officials) or family member of a Crown servant.
Declaration of income tax
No matter what your age, if the Income Tax Law requires it, you must comply with your personal tax declaration obligations in three fiscal years that are fully or partially met within five years prior to the date of your request.
Language skills
The two official languages of Canada are English and French. Therefore, to be a citizen, you must demonstrate your ability to speak one of these languages. You should be able to participate in short conversations on common topics, to understand questions, directions, to make good use of basic grammar, in general terms, that you can express yourself well in one of these languages. If you are between 18 and 54 years old, you must present a support that justifies that you can speak English or French at this level.
You will be interviewed in one of these two languages and it will be a citizenship officer who decides whether or not you meet this requirement.
How well you know Canada
If you wish to become a Canadian citizen, you must take a test of knowledge about the history of Canada, its values, symbols, rights, responsibilities, how to vote in elections, among others. The test may be in English or French and will be composed of questions based on the Discover Canada study guide. This test apply only to people between 18 and 54 years of age.
Prohibitions
It is possible that for a time you are not eligible to become a Canadian citizen if you have committed a crime in Canada or any other country. Whether you are serving a sentence outside Canada or a prison sentence on parole in Canada. Or if in the 4 years prior to the application for your citizenship you have been convicted of a crime prosecutable in Canada or offense outside Canada.
It will not count as time spent in Canada the time that you have completed a period of incarceration, probation or probation.